Tuesday, February 8, 8:30pm
Rodeo Bar
375 3rd Avenue
212-683-6500
Friday, March 11, 9pm
Rockwood Music Hall
196 Allen Street
New York, NY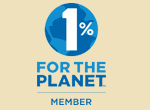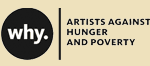 Download a PDF of the Press Kit here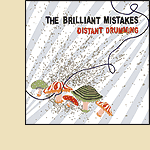 Acclaim for Distant Drumming

A Little Italian Love
We just received this glowing review on the Italian music site, rootshighway.it. Check it out:
We finally got to it. Calmly, without the anxiety of having to keep up with the constant stream of (un)consciousness of today's disco-graphic bazaar, following paths of the calm and conscientious travelers, which we are indeed. This preamble is simply to state that, if we feel we have stumbled onto something really worthwhile, we will never avoid our obligation to bring it to your attention sooner or later on these pages. Distant Drumming is the third long term effort by the New Yorkers The Brilliant Mistakes, and actually goes back to the fall of 2008 (released on the Scandinavian market in 2009, over a year ago.) So, it would have been easy to ignore the new CD. But, we could simply not ignore these ten pop songs, light-hearted and bursting with a great deal of kick. Alan Walker, Erik Philbrook, and Paul Mauceri, the three in charge of this project, will forgive us for the delay, we are certain. They do not like doing projects in a hurry: Distant Drumming came five years after Dumb Luck, almost 15 years after the group's debut and is the result of an entire year of "after work" (bits and pieces of time stolen from wives, children, daytime jobs, and watching "The Sopranos," as explained by the bass player and songwriter Erik Philbrook) — chiseling those songs in the basement studio of producer Lincoln Schleifer (Levon Helm, Solomon Burke, Buddy Miller).
The result is worth the effort—for them and especially for us. Over time, The Brilliant Mistakes have earned a fairly good reputation for their pop/rock in the style of the seventies, music in which melodies intertwine, bouncing amidst happy, rhythmic dynamics. Such qualities have not lessened in their new work, but rather have come out more enriched by greater attention paid to the details, the "color" of the sound, the instrumental interplay. Certain sprinklings of Hammond B-3 or of Farfisa will catapult lovers of vintage music into ecstasy. With due credit to the production effort and to the inspiration of invited guests of noble pedigree, one can hear the guitar of the Dylanian Larry Campbell and of Marc Schulman (Suzanne Vega). The ease with which the choruses imprint themselves on the minds of the listeners has remained the signature trademark of the songs written by this group, it is enough to simply to listen to "The Day I Found My Hands" or "Time In the Night" to understand it. But, the songs suggest a layering that increases their complexity: hear the drive in the bass and the playful dissonance of the guitars in "The Circle's Not Broken" or the dynamic ambiences (alt-country, lounge?) of the ambitious "Becoming."
We are not simply faced with the nth grandchildren of Big Star, or with the already acknowledged influences (Beatles, Kinks, Squeeze, Cheap Trick and obviously — if you understand the origin of their name—Elvis Costello), we can add the influences of groups with the Americana sound, a more pop Jayhawks ("Good Year For a Change") and the less experimental Wilco (especially in the songs written by Walker, keyboard player and second songwriter: "The Words" being a good example). The acoustic guitar has gained a greater place than in the past and the harmonies (listen to "Water Falling Down") are less angular and seem to have softened, and also a little sweeter, as if they left New York to dry in the California sun. Distant Drumming is a treasure to be (re)discovered. — www.rootshighway.it
---
The recipe for Brilliant Mistakes:
Dumb luck, smart songwriting
By DAVE MADELONI
NORTHAMPTON, Mass.
"We practiced the hard parts and studied the big charts / There were days when we thought we had it in the can / We'll never give up / Now we're leaving it up / to dumb luck"
These lines from the title track of The Brilliant Mistakes' 2003 release capture the dilemma faced by an interesting and intrepid indie band that very few people know. The New York City-based trio creates meticulously melodic pop records that critics love, (and compare to the likes of Squeeze, Wilco, Crowded House, Steely Dan, Ben Folds, The Kinks and Elvis Costello, to name a few), but not nearly enough people hear.
Gifted singer-songwriters Alan Walker and Erik Philbrook along with their trusty drummer Paul Mauceri surely deserve a dose of dumb luck.
Count me in as one of those adoring critics -- "Dumb Luck" made my top 10 list six years ago. And I eagerly awaited the Brill's follow-up, which finally landed in my CD player late last year. My rudimentary math skills compute that with just 10 tracks on their third full-length studio effort "Distant Drumming," Walker and Philbrook cranked out on the average about one song each per year since "Dumb Luck." The five-year delay turned out to be a function of the complications of balancing intense day jobs, new homes, marriage and family obligations as well as the group's painstaking approach to crafting songs.
But oh, those songs. "Distant Drumming" contains catchy, and clever gems that were well worth the wait. And since the band will be making a rare appearance this Saturday night at The Basement, a tiny club across from the Iron Horse in Northampton, I figured I would do my part to get the word out about this buried treasure.
In a phone interview, Alan Walker was philosophical about his group's lack of commercial success. "To me, it is amazing that we are still doing it, and we are only still doing it because we can't not do it. As you get older and all the things that make the process difficult, whether it is rehearsing or scheduling things, and all the time it takes to do it right ... it is tough to be an independent act. But we are just happy that we do what we do the way we want to do it. That is the tradeoff as an indie. Follow your gut. Follow your heart."
The Brills certainly took their time to get "Distant Drumming" just right, spending a year tinkering in a basement studio in the Bronx, working with producer/bassist Lincoln Schleifer -- who has collaborated with the likes of Levon Helm, Boz Scaggs, Donald Fagen and Solomon Burke.
According to Walker, the band took a more scrupulous approach to the recording process. "This time we did a lot less arranging before entering the studio and didn't have such a preconception of how the songs were going to turn out. Instead of going to a rehearsal space which is the traditional way to bang out songs, the three of us basically spent a lot of time in Paul's apartment where we figured out the songs but not exactly where they were going to go -- we left a lot of space, a lot of room for them to grow and have it be a little more of an organic process once we hit the studio. ... This kind of process is a little more labor intensive but more creative, because you get the feeling that anything might happen to a song. It can become something you didn't expect."
For "Dumb Luck" The Brills used just one guitarist. This time they indulged in having five different players put their stamp on the tracks -- including Larry Campbell, best known for his work with Bob Dylan and Elvis Costello. "That was purely accidental" recalled Walker, who plays keyboards. "He was at the studio and heard one of the cuts and said we should put some acoustic on it -- We asked, 'Do you want to do it?' He said 'sure.'"
A touch of dumb luck
Album highlights include Philbrook's haunting ballad, "Water Falling Down" which was completely transformed in the studio, according to Walker. "That could have been a very straight pop song but it took on its own life. It is such a great song -- the apparent simplicity of it -- but there is a lot going on. Š We could have added some background vocals, in a Beach Boys mode, but it went in totally the opposite direction, and ended up this raw, personal, intimate, sad love song. It is my favorite on the record."
One of my favorites is the elusive "Good Year For a Change," a Walker composition that he admits is difficult to pin down. "I love the lyrics -- they are a little out there. Even as the writer of that song, it is not quite easy to explain exactly what it means. One of my favorite quotes is by Elvis Costello, when someone asked him what a song meant, he said, 'If I could describe what it meant I wouldn't have written the song.' I can say it is a personal song, it is about a relationship, it could be about a marriage, it could be about a friendship, it could be about anything really. It is a song with a very uplifting side and a very dark side as well. It is very hard for me to say what inspired it."
A dynamic that makes The Brilliant Mistakes so brilliant is having two distinct but complimentary songwriters who share a common musical vision. "What draws us together is really mutual fondness or love for a certain kind of melodic pop writing, a mutual interest in the same kind of bands, the same kind of music over the years," added Walker, "I think we are just lucky."
Dave Madeloni writes a weekly music column for Ovation. He can be reached at madeloni@aol.com.
---
"On Distant Drumming these 'Brilliant Mistakes' sound like the Davies-brothers in 'The Kinks'. Complex free, enchanting and classical pop songs that will bring pleasure to its listeners and which can be played as such on any self respecting hits radio station."—Rootstime
"I'm a little late to the party on this excellent NY act called The Brilliant Mistakes. Distant Drumming was released last year, five years after its predecessor Dumb Luck. And it was dumb luck that allowed me to find Distant Drumming as it was a recommendation on eMusic.
It took one spin to become enamored with this infectious album. It sounds as if the two principle songwriters, Erik Philbrook and Alan Walker, spent a weekend delving into vast record collections for inspiration. You'll hear everything from The Kinks, Squeeze, Jackson Browne, Elvis Costello as well as some comparisons to newer acts like Sam Champion, The Long Winters and Wilco.
The 10 songs flow with ease and purpose making this more than just a random collection of tunes. My favorites include the reflective "Good Year For A Change," the lounge song "Becoming," and the poignant "Water Falling Down." They offer a brilliant closer in the alt-country number, "Wake Up Your Heart." Not enough good things to say about this gem. Just go download it."—Hear Ya
"This New York City-based band play instantly memorable, guitar-driven pop music. The songs, all group originals, swim around your head after just one play through. "Pop" has become a much maligned musical genre, but here we have a band that gives back "pop" the integrity that has been eroded over the years. What we have here are pop songs for adult listeners, clothed in rich, yet not overdone, musical arrangements with a nod towards such classic bands as the Turtles, the Sutherland Brothers, the Byrds, Squeeze and even the Jayhawks. Highlights include the rich, evocative "Becoming," the hand-clapping "The Day I Found My Hands" and the slower, more dramatic "Good Year For A Change."—Maverick Magazine (UK)
"This is seriously mature pop; intelligent lyrics with depth, breadth and meaning, grown-up melodies and brilliantly conceived catchy choruses...a magnificently put-together album of quite exceptional songs delivered with true professionalism and breathtaking proficiency."—www.toxicpete.co.uk
"The Brilliant Mistakes are well known for their eclectic tastes, which once again reveal themselves on Distant Drumming. Known for their fondness for Motown and 60's British pop singles, they cleverly fuse those styles bringing forth catchy, melodic pop and rock, with elements of Crosby Stills Nash and Young in the vocal harmony and melody departments. Take the opening song, 'The Day I Found My Hands.' This lush country-tinged gem has jangly guitars and rolling acoustic guitar with a genuine pop element which has splashes of The Traveling Wilburys. Alan Walker's country lilt owes much to Neil Young on sunny foot-tapping belter 'Monday Morning,' and again on rugged rocker 'Time In The Night,' a tale of longing and confusion. The strangest fusion here is 'Let's Pretend' where they give a massive nod to The Beatles and My Morning Jacket—curiously, the blend works to perfection."—Elly Roberts, http://www.allgigs.co.uk
"The Brilliant Mistakes' charming Distant Drumming grafts Daniel Johnston's demented pop sensibilities to the likeable faux-Americana stomp of Okkervil River, resulting in one of the sweetest records of the year so far. It is the sound of 100 indie record collections being perused and re-interpreted by some guys who cared more about pop music than you'd believe. Fuck it, go buy this record."—Will Metcalfe, www.subba-cultcha.com/
Distant Drumming is an intriguing collection of well-crafted rock songs with a healthy twangy bent reminiscent of similar efforts by Neil Young, Teenage Fanclub, Nick Lowe, Elvis Costello, Wilco and The Jayhawks. The title track is an absolute gem and recalls early 70s Beach Boys!"—powerofpop.com
"One of the best adult pop rock records of the year so far. From start to finish, Distant Drumming is a fantastic album bursting with sweet pop gems. Walker and Philbrook each demonstrate a keen ear for the hook. The resulting ear candy has the soul of the Jayhawks and the pop sensibility of Matthew Sweet."—snobsmusic.net
"A smart and hooky rock album. Fans of Crowded House, Elvis Costello & The Attractions and Candy Butchers ought to take note."—dailyvault.com
"Bands like this don't come along every day. There's an Eagles-like quality here that encompasses their gorgeous harmonies, strong melodic sense and ability to tell a story within a song. 'The Day I Found My Hands' is an optimistic look at the world through the eyes of a child. This song is genius."—Wildy's World
"Sometimes happy, sometimes bittersweet, always catchy. The album will take you to small towns where time seems to pass slowly and the days are full of sun and blue skies."<—Chaotisch Und Charmant
"Every single lyric of every one of the ten songs on Distant Drumming is filled with strong emotions. Sounds emerging glorious instruments—Fenders, Rhodes and Hammond B3—drink from the inexhaustible fountain of American alt-country. The result is surprisingly fresh, and their extraordinary writing ability takes care of the rest."—underthetangerinetree.blogspot.com
"What makes a good pop song? Easy. A great hook. The Brilliant Mistakes, have made an album that are chock full of them, from top to bottom, from beginning to end."—Imagine Echoes
"NYC's The Brilliant Mistakes are a bit of a hybrid—ranging from Costello/Squeeze-like pop to Jayhawks-like Americana and all points in between. Whatever the underlying sound, their tunes reveal an assured songcraft that makes Distant Drumming a special release, and they even have Mike Viola helping out on a couple of tracks."—absolutepowerpop.blogspot.com
"A fantastic album full of songwriting a la The Beatles, Crowded House, Elvis Costello. This is an album to pull out when you need a pick-me-up or when you want to take a drive with the windows down. You can't help but play it over and over."—elfslut (via LiveJournal)
---
Reviews for Dumb Luck
"Dumb Luck's title proves prophetic; the album's a keeper....The sparkling arrangements and clever sad-sack lyrics of love-me-or-leave-me anthems 'Stupid Love Song' (Ben Folds meets pre-rot Steely Dan) and 'The Girl You Left Behind' (A Squeeze-like janglepopper) suggest Walker and Philbrook may have a side career as tunesmiths for other pop stylists beckoning."—Fred Mills, Harp Magazine
"I'm a sucker for a pretty girl or a good pop hook draped with velvet harmonies. Not sure if the boys of The Brilliant Mistakes have pretty girlfriends, but they sure have the hooks. Shove some Wilco/Jayhawks into old Squeeze and you get an idea of these guys. Producer Lincoln Schleifer has done a fine job on their new CD Dumb Luck. I think I'll play it for pretty gal."—The Village Voice
"They took their name from an Elvis Costello song, but Brooklyn's Brilliant Mistakes copped a few other things from the bespectacled punk-pop icon: a knack for dispensing restlessly catchy hooks, a clever turn of phrase and frothy, piano-driven pop with heart, soul, and smarts."—Jonathan Perry, The Boston Globe

"Pure, rich, punchy pop in the tradition of Ray Davies, Squeeze and The Raspberries, Dumb Luck is a rousing set of great songs played with flair and fun. Everything's here—the melodies, the harmonies, the musicianship and the arrangements. As good as anything the majors and indies have put out anytime recently, these guys play pop the way it was done before "pop" was a dirty word. Like Ben Folds without the overdose of humor or early Weezer without the self-conscious irony, The Brilliant Mistakes pack so much energy into each song that most of them are only three-and-a-half minutes long. A must-have for anybody wondering where the next Alex Chiltons and Small Faces are hiding."—Performing Songwriter
Make no mistake: The NYC-based Brilliant Mistakes are the kind of unpretentious, no-nonsense roots-pop band that flies under the radar (while the critics fawn) before—BAM!—"suddenly" making it big. Your chance to catch them in a small venue happens on February 12, when they play in the cozy confines of Bill's Bar. TBM are touring behind their impossiblycatchy Dumb Luck album. We guarantee that you won't be disappointed by this show.—Stuff @ Night, Boston Phoenix
"I love the Brilliant Mistakes. While they are certainly influenced by overseas artists like Elvis Costello and Nick Lowe,they have tapped into the American sound of bands like The Jayhawks and Wilco. Singer Alan Walker's voice reminds me of Karl Wallinger from World Party. But enough with the comparisons.... this band has both the songwriting and the sound to stand on their own. They've got terrific melodies and songs."—Aimsel Ponti, Portland Press Herald
"A heady mix that captures the joy and emotion of timeless, classic pop songwriting. Their tunes stick in the mind long after the CD has stopped spinning."—Lucky Clark, The Morning Sentinel (Augusta, Maine)

"Driving rocky poppy outfit....Make no mistake, go see them, they're brilliant! There's not a dud on their new album Dumb Luck."—Pete Harris, Harris Radio
"Hook-laden and harmony driven tunes....Alan Walker and Erik Philbrook have a chemistry on par with many of the great songwriting/harmony teams along the lines of Difford and Tilbrook, Lennon and McCartney and Jagger and Richards."—Todd Mack, WKZE-FM, Massachusetts
" Influenced by Elvis Costello's songwriting style, this quartet delivers tender melodies and thoughtful songs...mellow and driving at the same time...nice tension between the melodies and the rhythm section."—Soundcheck Magazine (live review from Manchester NH show)

"Beautiful power pop...The Brilliant Mistakes take their musical cues from everyone from Badfinger to the Raspberries to Squeeze. Their latest, Dumb Luck, has the kind of songs that you want to listen to six times in a row."—Providence Journal

"Sometimes life's little treasures begin as secondary notions or fantastic screw-ups. Such can be said of New York City's pop-hook laden, bittersweet song craftsmen The Brilliant Mistakes and their magnificent, yet indie, release Dumb Luck....Smart music, smart lyrics and smart guys delivering a welcome and catchy pop sound."—Mike Shaeffer, The Stowe Reporter
"They sound a bit like Dan Wilson on Semisonic singing songs by Neil
Finn....You get the idea: well-crafted pop songs with smart lyrics and nice
hooks."—Milwaukee.com

"The Brilliant Mistakes are a band on their way, with a stock of tuneful hooks and a flair for mischievous lyrics....The talent of songwriters Alan Walker (lead vocals/keyboards) and Erik Philbrook (vocals/bass) are apparent from the moment we venture in....A few spins of this record and you'll be glad you got in on the ground floor."—sponic.net

"The Brilliant Mistakes' Dumb Luck suggests Fountains Of Wayne working with Ben Folds and Todd Rundgren. These Big Apple, piano-driven power popsters strut their stuff confidently with "Stupid Love Song" and also in the title track that playfully worships chance over expert planning. (That's a strategy college professors rarely suggest to business majors). The verses of "The Girl You Left Behind" echo "Simple Twist of Fate" but the chorus sails off into a peppy pop ether that Dylan never ventured towards. This Brilliant Mistakes track will make you feel far younger than you have any right to. You know the giddy sensation you get when you find money that you forgot you tucked away in your wallet? That's what listening to Dumb Luck feels like."—Tony Peyser, Santa Monica Mirror
" Pop or powerpop, if you will, richly concentrated yet slim and basic at the same time....consistently melodious. The country touch that appears off and on along with the strong harmonies (here's another name that comes to mind—The Jayhawks) reveals the band's American origin. Continues where its debut CD All Hands and the Cook left off. There is little lacking in this delicious sampling full of love songs."—altcountry.nl (Amsterdam)

"As heard on their terrific CD, Dumb Luck (Aunt Mimi's), their piano-fueled pop might most immediately bring to mind the Ben Folds Five, but New York City's Brilliant Mistakes dig deeper for their musical and lyrical roots, back at least as far as bands like Squeeze and Todd Rundgren. Plus, the group's combination of guitar and keyboards and quirky sensibility brings to mind bands with similar twin-attack formats, like NRBQ, Scruffy the Cat and early Elvis Costello and the Attractions."—Seth Rogovoy, Berkshire Eagle

"They call themselves the Brilliant Mistakes. This New York group brings a literate, stylish flair to pop reminiscent of Joe Jackson and Steely Dan."—The Baltimore Sun

"Clever, pure pop—New York City style. The Brilliant Mistakes make intelligent, well crafted music filled with instantly memorable hooks in the tradition of greats like Joe Jackson, Marshall Crenshaw, Richard Barone and others."—Darren DeVivo, WFUV

"In an obscure corner of New York music's cornucopious treasure cave sit Squeeze devotees Alan Walker and (living rhyme) Erik Philbrook smithing tunes, harmonies and emotional apparatus to match their heroes."—Mojo
"One of those deceptive records, the kind that creeps up on you unawares...With the piano taking lead, obvious comparisons could be made with Ben Folds Five and Joe Jackson, both entirely fairly....The Brilliant Mistakes also incorporate rootsy Americana influences like The Jayhawks—most noticeably on the album's opening cut Stupid Love Song—or even hints of soul on songs like Crawl Back and She's No Angel. Alan Walker's slightly reedy, nasal voice...has an undeniable charm that suits the material. The Brilliant Mistakes...know how to knit a catchy tune to a smart lyric."—Geraint Jones, Comes with a Smile, Hinah.com
"TBMs make upbeat, catchy piano pop with big choruses, neat guitar hooks and a crackling rhythm section....There are moments of chaotic, glinting pop—such as 'Crawl Back', with it's proper rock n roll shakedown, or 'Feed the Elephant', with it's beautiful keyboard lead and sensitive vocal."—Americana-uk.com

"The Brilliant Mistakes are comprised primarily of songwriters Alan Walker and Erik Philbrook, who take their musical cues from the likes of post pub-rock popsters like Squeeze and Costello, while mixing in elements of '60s and '70s pop and soul. Their 2nd release, Dumb Luck, is filled with infectious songs of distinction, thanks to their deft songcrafting and tight harmonies. Extremely catchy and melodic, these 12 tracks allow our two anti-heroes to display a vocal blend that perfectly expresses the bittersweet and melancholy necessary for this kind of music. The opening track on Dumb Luck, "Stupid Love Song", has hints of rootsy charm, recalling the harmonies of The Jayhawks, yet driven by a piano heavy feel ala Ben Folds Five. The title track is a terrifically jangly number that shimmers, yet has just the right amount of lyrical sour to offset the musical sweet. That balance makes for a terrific feel that runs throughout this great record."—milesofmusic.com
"Pure pop songs a la Squeeze or Elvis Costello, driven by infectious hooks and intelligent lyrics. The entire album is solid....It will put a bounce in your step and give you hope for the future. Try 'Stupid Love Song'—reminiscent of Ben Folds in his more subdued moments, not stupid at all; 'Crawl Back' grabs you immediately and stays catchy throughout; 'Line of Battle'—heart-tugger of plaintive vocals and gentle piano, plus string quartet; 'What Will They Write on Your Stone' rocks harder, more Kinks-style; 'Clear to Me Now'—nice harmonies, features Bob Dylan bandmember Larry Campbell on pedal steel and banjo."—Zookeeper Online, KZSU, Stanford University
"Feed the Elephant talks about one night stands as the strong songwriting and music comes to the fore a la the Odds or XTC.....The title track saunters along just as brilliantly....An Everly Brothers approach on 'Clear to Me Now' is excellent—a pair in harmony over another Jayhawks-like style of tune. Heck, even Joe Jackson can be discerned on the quirky but head bobbing 'That Dance'. On the whole, it takes more than just dumb luck to have such pop smarts."—PopMatters

"A dozen songs of pop brilliance, no mistakes audible. A quartet last time out, the group's down to a trio of regulars now, although with a lengthy list of sidemen, including John Putnam, credited with "all electric and acoustic guitars" (the exception being the pedal steel of Larry Campbell on a pair of tracks) and an expanded and deepened sonic palette. The opening track, "Stupid Love Song," suggests a cross between Steely Dan's swinging sophistication and the bass-and-piano emphasis of Ben Folds Five. The following tracks move away from obvious comparisons while still retaining a classic pop rock feel. The extended refrain of "Crawl Back," with Alan Walker (one of the two songwriters along with Erik Philbrook) nearly bleating "don't tell me I'm wrong" repeatedly, followed by an instrumental outro, is just one of many perfect touches. That music this satisfyingly crafted and irresistibly melodic is still being made proves there's still hope for the music business, or at least for dedicated music fans willing to search; would it be too much to ask for commercial radio stations to play this stuff?"—The Big Takeover
"Philbrook and Walker have put together the sort of recipe that would impress a world-class chef, mixing the roots rock of the '60s and '70s with a distinct power-pop spice, and then tossing in a bit of classic piano flavor just for kicks."—Metroland Weekly, NY

"The Brilliant Mistakes are no accident. The pop quartet has a knack for crafting bittersweet melodies that draw upon American pop, folk and soul sounds of the '60s and '70s."—Salt Lake Tribune, Utah

"The New York band's Dumb Luck merges classic American guitar jangle, Ben Folds piano-poundage and hooks sweet enough to produce instantaneous cavities."—The Salt Lake City Weekly

"The new album, Dumb Luck, has everything from Ben Folds-like piano to a modernized Costello/Squeeze atmosphere. The band... sticks closely to their shared love of classic Motown pop and antique English rock. Everything on the album is terrific: the smooth tinkle of the ivories, the flexing guitar riffs and bitter, lost-love lyrics we have all come to revere, and even sing along to. A band this cool is not a mistake; it is a welcome sight in a world filled with useless noise."—SLUG (Salt Lake City underground music weekly)

"Brilliant but not due to Dumb Luck. "Great melodies, great songs and always well played. Sounds similar to vintage Jayhawks but with more pop to them. Rich, soothing but upbeat! The kind of stuff you used to hear on the radio in the 70s but now only on Alan Haber's Radio Show."—Pops "DK" (Aurora, CO), Amazon.com

Imagine if Tom Petty and the Heartbreakers or the Jayhawks decided to go power-pop. With shiny melodies with depth and heart and the heartfelt harmonies between Alan Walker (keyboards) and Erik Philbrook (bass), The Brilliant Mistakes' songs of broken romance resonated with harmonious thunder. They made me think of the Rembrandts if the Rembrandts hadn't, you know, sucked. Their cover of the Zombies' "She's Not There" was a big crowd-pleaser. The title track from their most recent album, Dumb Luck, boasted a gorgeous piano-driven melody. Another piano ballad rang true as it dramatically closed with a crash of drums and a curl of guitar. If only they hadn't attracted the obligatory front-row Crazy Dancing Guy(Looks like it was Beatle Bob, so kind of an honor. —Ed).—SplendidZine.com (SXSW Review)
---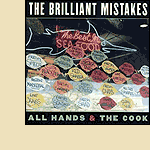 Reviews for The Brilliant Mistakes' debut album All Hands & The Cook
Don Harrison,
www.virginiamusicflash.com (Best of 1999)
"Filled with plaintive, sometimes-heartbreaking country-rock, and led by the tender but unsentimental songwriting of pianist Alan Walker, the little-known All Hands and the Cook, on a small N.Y. indie label. outshone most of the country, and/or rock, I heard this year."

Kool Kat Music
"Sounding (to our ears) like the American counterpart to the legendary pub-rockers Brinsley Schwarz, their fun, spirited debut is chock full of influences—country, r&b, pop, New Wave—delivered crisply and concisely."

Time Out New York
"The Brilliant Mistakes play a distinctly power-pop sound that evokes a combination of Squeeze, Crowded House and Wilco (and more than a dollop from the bespectacled bard whence the band got its name). Expect good playing and good songs."
The Boston Globe
"Sparkling pop in the vein of Crowded House and Squeeze."
Pookie Radio, David Stacy
"The Brilliant Mistakes deliver strong melodic guitar/piano driven pop that draws equally from London and Nashville. There are strong Elvis Costello and Nick Lowe influences and, on "Tiny Violin," a not-so-subtle nod to Squeeze's "Black Coffee In Bed". Imagine combining the aforementioned Brit-popsters with The Band and the Grateful Dead's more countryish moments and you have an idea. I'm also reminded of early Steely Dan songs such as "Barrytown," "Brooklyn Owes the Charmer Under Me" and "Pearl of the Quarter." Hard to pin down really, and as a result everything sounds happily familiar yet original. Pookie's pick is the beautiful "You Don't Know Yourself," which wouldn't sound out of place on Left Banke's Greatest Hits. Another fave is "Unsuspecting Girl" which features a mid-sixties "full-dimensional-stereo" mix with vocals in one channel and the music in the other as well as a tasty Revolver-esque backwards guitar solo. Hear them on Pookie Radio!"

Ghetto Blaster
"The Brilliant Mistakes are assuredly competent pop-makers with great creative instrumentation and arrangement skills, as well as a certain lyrical cleverness, to augment their songs and basically put them ahead of the majority of their AOR contemporaries (albeit the ones who get all the press). Radio-friendly gems like the snarky, Hammond-tinged kiss-off, "Tiny Violin" ("Do you like the melancholy sound of how much I care?"), catchy bop and Ben Folds-bitter "The Absence of Passion" or the chugging, brassed-up, charmingly ambivalent love song, "If That Ain't Why," are solidly in the crowd pleasing rock tradition of bands who create just enough of a pastiche stylistically and sonically to dress up the old pop conventions in new clothing. It also helps that lead singer and organ/piano man Alan Walker has a pleasantly supple tenor somewhere between the ranges of Shannon Hoon and Adam Duritz-but thankfully with none of those frontmen's shameless histrionics. Which means a downbeat, Gram Parsons-like song such as "Unsuspecting Girl" remains clear-eyed and doesn't cross the line into self-pity. The jam-y, feel good, drunken romantic party tune,"New Orleans," with tasteful horn interjections arranged by Larry Etkin, possesses subtle shadings of thwarted desire despite all the boozy, high spirits (as well as an excellent Funky Butt reference). And "Weight of Your Words" witnesses bassist Erik Philbrook and the rest of the band melding beautifully with Walker, perhaps only one rung below the Heartbreakers in their cohesion on this Tom Petty-ish song. The Brilliant Mistakes are simply rock songsmiths in the old-fashioned sense, without apologies. The eleven songs on All Hands & The Cook are nothing less than pleasurable listening and instantly accessible through their flirtations with the lexicon of rock's mainstream tradition. They may not be the most groundbreaking band out there, but with their unpretentious classic auteurism, they sure suck a lot less than most."

peoplesound.com
"Before we get down to the nitty-gritty, let's commend The Brilliant Mistakes on their sartorial elegance—what a style conscious bunch they are! Funnily enough, it turns out their radiant output is just as dapper. 'Deny the Sun' effervesces with infectious melody and is embellished by some poptastic guitar/key interplay. Their tracks are well considered and additionally boast some fab (four?) arrangements, whether they're escorting you into pop oblivion or leading up the country path as they do so finely on 'Unsuspecting Girl.' (DickB)"

Stuff at Night (Boston)
"There's no doubt that some of the attention the group has been getting has to do with the uniformly outstanding collection of pop songs on All Hands & the Cook...a terrifically seamless, cohesive piece of work...considered among the most talented unsigned bands in the country."

Current (Hoboken, NJ)
"Walker's voice is clearly honest and, combined with his keyboard flourishes, might make you think of a Ben Folds in training. His love for Elvis Costello is evident, though the band's song catalogue provides a pleasing variety of approaches because two members of the band are accomplished songwriters."
New York Runner (Publication of the NY Road Runners Club)
"Go see the Brililiant Mistakes. Go as soon as you can. Don't worry about what you wear, don't worry that you've never been to Alphabet City before. Don't worry that the show begins an hour after you normally go to bed, just put on your shoes and go. Here's the story: we saw these guys a few weeks ago and we loved them. Loved them. You will too. They offer strong, dimensional and intelligent music reeling with emotion, energy and fun. They will leave you wanting more."
Welfaremusic.com
"Fantastic pop rock! Think Elvis Costello, Nick Lowe, Robyn Hitchcock, Squeeze with just a dash of Bottle Rockets."
Richmond.com
"An intelligent, tear-jerking rock ensemble with a debut CD that has unjustly slid under the radar."
babysue
"If you like your pop with a healthy helping of strong melodies, here's a band to take note of. The Brilliant Mistakes' keyboard/guitar pop is simple and yet simultaneously (and surprisingly) commercial. The vocals are clearcut and omnipresent, and the mix of keyboards and guitars is nicely understated. Top pop singalong numbers like "Deny the Sun" and "You Got My Number" make this disc an undeniably pleasant spin. The Kinks-like closing track ("Behind the Wheel") is unquestionably our favorite. Notice how many times the letter "y" appears in this review...that MUST mean something? (Rating: 4)"
The New York Post — Must CD
"With a moniker that evokes failure, The Brilliant Mistakes exceed the expectations of their name and prove themselves bright and occasionally brilliant on much of their 11-song debut disc. The hometown soar, especially when they try to unravel the secret language of women, as in "The Absence of Passion." The disc's other stand-out song is "Tiny Violin." Although three members of the quartet write, listen for the compositions by bassist Erik Philbrook."
Songwriter's Monthly
"No mistake, these guys know what they're doing. Gritty pop music that pulls influences from country to ska. "Absence of Passion" is a smooth walk to coolsville. If you like your pop a little less slick, it's time to stumble across The Brilliant Mistakes."
Performing Songwriter
"A new entry into the world of power pop, New York's The Brilliant Mistakes draw their inspiration from Mowtown and Nashville sources, as well as British pop of the Costello/Squeeze variety."
The Big Takeover
"This New York City-based quartet—augmented on four tracks by trumpet and trombone—looks back to the golden days of pop rock without getting overly derivative. Alan Walker's voice shows the compelling strain of, say, Ben Folds (especially obvious on "Absence of Passion," which might betray a Burt Bacharach influence in its chord progression), while the arrangements switch styles without losing their pure-pop focus. Pianist/organist Walker writes the straightforward lyrics while bassist Erik Philbrook's are quirkier and more elusive in their meaning. Guitarist Andy Resnick's one incredibly tuneful songwriting contribution will please fans of the Grays. Imagine the territory halfway between the dB's and The Continental Drifters and you'll know where this brilliant achievement sits. Throw in the horns' tight mariachi sound on "New Orleans" and their classic Muscle Shoals soul chart on "If That Ain't Why" plus a slight country twang on "Count the Moments" and you have their outer boundaries. Eleven tracks of pop bliss that enticed me to put the CD player on repeat."