Tuesday's the new Saturday!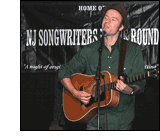 We're wasting no time in hitting the stage this year, so we expect you to saddle up to the bar at Brooklyn's Southpaw on Tuesday night, January 12th. We're thrilled to announce that Jason Trachtenburg of the gloriously creative Trachtenburg Family Slideshow Players has joined our bill. Jason will be performing with his new swing/jazz band The Pendulum Swings at 10pm. Accomplished songsmith Colin McGrath opens the night at 8pm. We hit the stage at 9pm. And check out this great article in this week's Brooklyn Paper on the Trachtenburg Family Slideshow Players.
---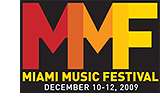 Tis the season…
To fly south. The Brilliant Mistakes are pleased to be performing two shows at the inaugural Miami Music Festival, being held December 10-12 at various venues all over Miami. If you live in Miami, have any friends there (or grandparents) tell them to come out and enjoy a little night music. We're playing Friday the 11th and Saturday the 12th. See Live Dates for details.
---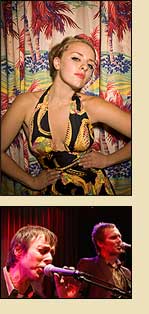 Do you love cold pints in a warm pub?
Fall is in full-force. And there's no better way to spend a chilly autumn evening than in a classic pub, drinking golden pints of frothy ale in good company and listening to some great music.
On Tuesday, November 24, we are sharing a bill with the lovely and talented Julia Haltigan and her band The Hooligans at the 11th Street Bar in the East Village. We've seen some of our favorite songwriters performing stripped-down sets at this classic English-style pub, such as Freedy Johnston and Mike Viola, and highly recommend it as a place to experience live music in a cool environment. Julia's music is bold and beautifully bluesy, so we're thrilled to share an evening with her. Come join us.
Maybe Steech will be there. We don't know him but he gave us this review on THE digital music service, LaLa, which we love:
"Imagine an old Jayhawks record, hooked up to a machine that refines it into an instrument of pure ecstasy and hope. I can name a dozen indie pop bands who want to have such a cohesive, consistent sound but fail. The Brilliant Mistakes are very good. I am glad I found it. Thanks, Lala. You saved my ass again."—Steech on LaLa
---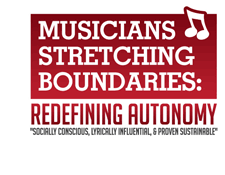 The Brilliant Mistakes to perform as part of Musicians Stretching Boundaries Series at Sullivan Hall
It finally appears that spring has sprung, and we're anxious to get out and make some noise. Beautiful noise, that is. We will do just that this month as part of a special series on May 26 called Musicians Stretching Boundaries being held at Sullivan Hall (great venue, great sound!) deep in the heart of Greenwich Village. A portion of proceeds from the door will benefit the following charitable organizations: FreedomShout.org, MusiciansOnCall.org and SCTNow.org — all good causes. We're bringing horns! Come on out, and don't forget to stop and smell the flowers.
---
Distant Drumming makes WFUV's Best of 2008: New Releases list
We are thrilled and honored that WFUV, one of the best damn radio stations on the planet, has included our new album, Distant Drumming, on its Best of 2008: New Releases list. Thanks to WFUV for your continued support of The Brilliant Mistakes!
---
12/8/08 — Winter Warm-Up show at the Canal Room announced — featuring The Brilliant Mistakes, Kelly Jones and Aaron Lee Tasjan
We are excited to announce a special show that we put together for the night of Friday, January 9th at the Canal Room in Tribeca. Joining The Brilliant Mistakes on the bill will be Kelly Jones, a supremely talented singer-songwriter with a great new album, SheBang, that was produced by one of our favorite pop gurus, Mike Viola. As some of you know, Mike appears on two tracks on our own new album, Distant Drumming, so it will definitely be a night for kindred spirits. Also appearing is country folkster Aaron Lee Tasjan from the New York-based musical collective, Madison Square Gardeners. We urge everyone to come and enjoy all three acts. Doors open at 7:30pm. Check out Kelly and Aaron's music at the links below:
http://www.myspace.com/kellyjones
http://www.myspace.com/swigtooth


---
10/23/08 — The Brilliant Mistakes join Bruce Springsteen, My Morning Jacket, Joss Stone, Robert Randolph and the Family Band and others in helping to fight hunger and poverty
Ok, so The Brilliant Mistakes aren't yet filling arenas around the world, but we do have something in common with The Boss. We have both donated songs to Serve3: The Hard Rock Benefit Album, as part of Hard Rock International's "Imagine There's No Hunger" Campaign to raise awareness and funding for World Hunger Year in its fight against hunger and poverty.
The Brilliant Mistakes have donated a previously unreleased remix of our song, "Becoming," which will be included in the digital version of the album available on iTunes. Yoko Ono has graciously donated her late husband John Lennon's song, "Give Peace A Chance." The album will also include rare, new or previously unreleased tracks from some great artists, including My Morning Jacket, Joss Stone, Avril Lavigne, Starsailor, Robert Randolph and the Family Band, The Charlatans, Ryan Shaw, Marc Broussard, The Chapin Sisters and more.
"I am glad that WHY is using John's lyrics to communicate the seriousness of this issue to the world," said Yoko Ono in a press release. "Let's all work together to make a world without hunger as soon as humanly possible. We owe this battle to our children. WAR IS OVER if you want it. In brotherhood and sisterhood."
Serve3: The Hard Rock Benefit Album will be available at Hard Rock locations around the world as well as at www.hardrock.com with digital downloads available at iTunes beginning November 4, 2008.
---
Live Acoustic Radio Show
On Saturday morning 10/18 The Brilliant Mistakes will perform a live acoustic radio show at one of their favorite local stations WFDU with host Jerry Treacy on "Crash on the Levee", a great free-form roots music program heard in the NYC area on alternate Saturdays on 89.1 FM, 9A-12 EST, and on-line at: www.wfdu.fm. For more info on the program go to www.crashonthelevee.com.
---
The Brilliant Mistakes to Release New Album "Distant Drumming" on October 7
The Brilliant Mistakes, the New York City based band lauded for "restlessy catchy hooks, a clever turn of phrase and frothy, piano-driven pop with heart, soul and smarts" (The Boston Globe) are ready to unveil Distant Drumming, their new album set for release on October 7, on the band's own label, Aunt Mimi's Records. The album was produced by bassist Lincoln Schleifer (Levon Helm, Buddy Miller) and recorded at Lincoln's Log Cabin in The Bronx, features guest musicians Mike Viola (The Candy Butchers, Walk Hard), Larry Campbell (Bob Dylan, Paul Simon) and Marc Shulman (Suzanne Vega) and was mastered by Fred Kevorkian (Ryan Adams, The White Stripes) in Hell's Kitchen in Manhattan.

Songwriter-bassist Erik Philbrook describes Distant Drumming as an album that ventures into new musical and lyrical territory. To that end the band sought to create a more organic album and delved deeper in the studio, experimenting with dynamics, arrangements, atmosphere, instrumentation and grooves to create music not only rich in meaning and emotion, but one that mixes blasts of majestic rock with meditative and moody acoustic pop and folk. The result is a ruthlessly thrilling album by a band that has long flown beneath the radar of the mainstream but are kindred spirits with such contemporary Americana envelope-pushers as Wilco, My Morning Jacket and Spoon.

Distant Drumming benefits from the evolution of the band's two songwriters Alan Walker and Erik Philbrook into separate but equally provocative lyricists. Buoyed by the vintage sounds of 60's and 70's inspired musical flairs jubilant Byrds-style country rock guitar, rollicking upright piano, bursts of sizzling Hammond B3 organ, layers of lush, three-part harmony are sly and subversive themes that reveal themselves gradually with repeated listening.

After receiving acclaim for 2003's Dumb Luck, the band took some time off to adjust to inevitable changes in their lives: new homes, marriages and children. Says Walker, "We've always marched to the beat of our own drum, recording and performing our own brand of music on our own schedule and on our own terms. We really do make music for ourselves. It just so happens a lot of other people like our music too. And we've been blessed by those who have discovered us in clubs, on the radio or online and have been excited with what they've found."
---
7/20/08 — Distant Drumming, our new album, is at long last mixed, mastered and shipped off to the plant. We are really proud and excited about this one. It has been a labor of love. We worked once again with bassist/producer Lincoln Schleifer (Levon Helm, Solomon Burke, Donald Fagen) at his Lincoln's Log Cabin studio in the Bronx, and brought in some great guest players, including one of our favorite singer-songwriter-musicians Mike Viola (Candy Butchers, Walk Hard songwriter) as well as Larry Campbell (Bob Dylan, Levon Helm), Marc Shulman (Suzanne Vega) and our longtime guitar wizard John Putnam. The result is an album of ten songs that we feel is our best work to date. The music draws from classic inspirations as always, yet we experimented in some bold and ambitious new ways. We made the kind of record we would love to hear. Stay tuned for the offical release date as well as live shows and more in the coming weeks. Spread the word.
5/7/07 † The band is finally set to go back into the studio to make their long overdue third record. They are working again with Lincoln Schleifer as producer at his studio Lincoln's Log Cabin in the Bronx. We'll keep you posted on developments from here.
3/12/07 † We are getting very close to deciding upon a producer and a studio with which to collaborate on our third album. We're very excited about the new songs and how they've evolving. If you get a chance to come to our March 29th show in NYC at the Living Room, we'll be playing most of them in a stripped-down, acoustic format. Surprisingly, it's our first gig at The Living Room, a great room for songwriters and the people that love them.
9/9/06 † It's been a long while since we posted and lots has happened...sort of. Firstly, the fruits of some very ancient labor have finally made it into the light. The remixing and remastering of our first five song demo recorded in the mid-90s, originally entitled Pop Quiz, and now called Lost Luggage, can now be found on our Music page. Recorded in Portland Maine in a matter of days, these songs represent the first ever BM recording, and feature original drummer Micky Wood (whose birthday is today by the way—so a mighty happy b-day all the way to College Station, Texas) and Andy Resnick (who contributes another Resnick pop gem If You Feel the Same). These songs also feature Alan still trying to locate his unique vocal stylings and Erik playing bass with a pick. Ahh, how far we've come!! These songs were saved by the almighty hand of Dumb Luck producer and band guru Lincoln Schleiffer from their original echo-soaked, snare-overloaded 80s sounding version, and are now worthy of the discerning ears of our true BM fans.
Secondly, a couple years back, we were invited to be on a Tom T. Hall cover album and we are indebted to our now old friend Justin who asked us to do this; we loved both of these two songs so much that we couldn't decide which one to record so we laid down tracks for both. Check them out on our Music page and pass them to your friends, and then try and find the amazing original TTH versions as well! Consider it an early Xmas gift to our fans who've been waiting so patiently for our third album.
Thirdly, you'll find some interesting live on-air acoustic versions of a few songs from Dumb Luck along with a Zombies cover that we did at WFDU and WFUV, the two best stations in the NY-NJ area, hosted by our two of our favorite DJs, Jerry Treacy and Darren DeVivo.
And as far as the new record is going, we've been playing out a whole album's worth of new material at local shows; we had been in casual talks with one of our musical heroes—who will remain anonymous—about producing the record, but he very politely and amicably declined in the end due to an overloaded schedule. We'll keep you posted on our next step, but the studio is definitely in the near future. See you soon. If anyone has any good album names for our third record email them to look@thebrilliantmistakes.com and you'll get a free dinner if we pick your title.
One more thing: being the non-trendmakers that we are at heart, we have followed the masses' example and created our own MySpace page. Please be our friend and go to www.MySpace.com/brilliantmistakes
10/23/05 † On November 8th, 2005 LOWE PROFILE: A Tribute to Nick Lowe will be released on Brewery Records and will include a song by The Brilliant Mistakes. The release is being distributed through Burnside Distribution and will be available at most online retailers as well as your finer brick and mortar record stores. Click here (http://www.breweryrecords.com/) to find information about the record, to listen to sound clips of all the songs on the disk, and where to buy it once it's released (Miles of Music, Kool Kat Musik, Not Lame, Amazon.com, Barnes & Noble).
6/8/05 † We finally got around to posting some photos from our SXSW music extravaganza in March. If performing three shows in three days in one of the greatest musical cities in America wasn't exciting enough, we were graced by the presence of Beatle Bob at our Tambaleo show. He even blessed us with his signature dance moves, which ranks right up there with winning a Grammy in our book. Click here if you don't believe us.

3/29/05 † Thought this was a good space to express our sadness over the loss of Crowded House drummer Paul Hester who took his own life this past weekend in Melbourne. Paul was one of our favorite all-time drummers from one of our favorite bands, and was an amazing performer, "a front man behind the drums" as one article described him this week. Listening to those great CH records from the 80s/90s will never quite be the same.

3/21/05 † Just back from SXSW, and it was a whirlwind. We played three resoundingly successful and fun shows in Austin, one electric set at Tambaleo and two acoustic sets—at Lucky Lounge and Cheapo Discs— before heading back to NYC. We want to thank everyone for coming out to these shows; we saw lots of old friends and made some new ones. Saw some great music as well (Bottlerockets, Derailers, Robbie Fulks, The Meat Purveyors, and Kathleen Edwards just to name a few) and ate some excellent Texas barbecue.
3/4/05 — It's March and we're freezing our collective ass off here in New York City. Thank God we're heading to the warm climes of the SXSW Music Festival in Austin Texas on March 16th for several days worth of music — and merry-making. The Brilliant Mistakes will be playing three shows over the course of the festival: one full-on electric rock showcase on Wednesday March 16th on a bill with pop guru Jason Falkner (formerly of Jellyfish), one acoustic set on March 18th at a day party sponsored by Brooklyn's Harris Radio and Indie Sounds NY, and a last hurrah at an in-store performance on March 19th at Cheapo Discs on a bill with The Silos, Johnny Dowd, The Damnations and Michelle Shocked. Click here for full details.
5/3/04 — So much to do...We're gearing up for our first midwest tour and we'll be hitting Cleveland, Detroit, Chicago and Milwaukee in a four night sprint of rock and roll glory. Click here for all the dates, venues and details. Be sure to tell your midwest friends to get off the couch and come out and see us.
4/15/04 — Due to popular demand, we're getting ready to release our first recording, a five song EP which we are going to call Lost Luggage. It was originally intended to be a demo tape to get gigs. We recorded it in Portland, Maine sometime late in the last Millennium. It was our humble first offering as The Brilliant Mistakes and the dang thing still holds up to the test of time. We finished mixing it at Lincoln's Log Cabin in the Bronx. Stay tuned.
3/31/04 — We'd like to thank the following radio and internet stations for playing Dumb Luck; your support is tremendously appreciated. There are more stations out there who have played us that we don't yet know about. We encourage those stations to keep us posted so we can include you on this list.
3/8/04 — It's been a busy month for The Brilliant Mistakes; we just got back from playing some rousing gigs in Great Barrington NY and Burlington VT, and soon will be heading off to play at the South by Southwest Music Festival in Austin TX on March 19th. We'll also be participating in the Dewey Beach Pop Festival in late April (see our live dates for all pertinent information about these shows). We finished our college radio campaign for Dumb Luck, and hit #101 on the CMJ charts at one point, and are very close to finishing up the recording of two Tom T. Hall songs as well as our remixes of our first five song EP which will be titled Lost Luggage. Stay tuned for more info right here on all the above.
3/6/04 — Both Erik and I got calls today from tastemaker/music afficionado/DJ/journalist/holy dancing fool Beatle Bob to let us know that he was playing our CD on his radio show in St.Louis, Missouri and that he thought the CD was "groovy." We hope to see him dancing away at a Brilliant Mistakes show in the near future.
3/5/04 — It was brought to our attention that we were on music critic's Dave Madeloni's (The Brattleboro Reformer) TOP 10 CDs of 2003 list. Thanks Dave!
3/3/04 — The Brilliant Mistakes were the "Spotlight Artists" on "The Off the Beat-n-Track Radio Show," hosted by Todd Mack on WKZE, 98.1 FM in the Berkshires in Western Massachusetts. Mack hailed Erik and Alan's "hook-laden and harmony driven tunes" and said that as a songwriting duo they have "a chemistry on par with many of the great songwriting/harmony teams along the lines of Difford and Tilbrook, Lennon and McCartney and Jagger and Richards." We'll buy that!
2/29/04 — We played at The 13th Floor in Baltimore this week and found out that we had been named "Band of the Week" on The University of Delaware's radio station WVUD earlier in the month. Delaware is one of the greatest states in the union!
1/24/03 — We bid a fond farewell to the legendary New York City club The Bottom Line, which has now officially closed. The Brilliant Mistakes would like to thank Allan Pepper and everyone at the club for their support over the years. We will miss you.
1/23/04 — The band just started a national radio campaign for AAA and College radio stations with Team Clermont. In the first week Dumb Luck was CMJ's 15th most added record, and in the second week broke CMJ's Top 200, hitting #119. Very exciting!
1/20/04 — On January 31, 2004 Erik and Alan will fly down to Little Rock, Arkansas, to appear on a segment for a unique TV series called SpotlightOn Performing Songwriters which features outstanding American songwriters playing their songs and talking about their craft. The show will be televised in five southern states. For more info about the series go to http://www.spotlighton.tv
1/17/04 — The Brilliant Mistakes have been asked to contribute a track to Real: The Tom T. Hall Project vol. 2. Hall, widely known as "The Nashville Storyteller," is a legend of country songwriting and we're very pleased to be part of this project. (For more info on Hall and on vol. 1, please see www.TTHProject.com.) The band will soon be heading back to Lincoln's Log Cabin (where Dumb Luck was recorded) to cut two Hall songs: "That'll Be Alright With Me" and "A Million Miles to the City". He's got so many fantastic tunes, we couldn't pick just one! Some of the artists slated for TTHP v.2 are Dave Alvin, Victoria Williams, the Drive-By Truckers and Chuck Prophet, and the producers are talking with such luminaries as Dolly Parton, George Jones, Nick Cave and Arthur Lee from Love! Needless to say, the Brills are humbled to be part of such a stellar musical cast. Stay tuned for more details as they become available....
1/10/04 — DKNY has selected The Brilliant Mistakes' song "Crawl Back" from Dumb Luck to be used in a short film that they are producing. The film will be shown around the world at fashion shows and in select stores and will also appear on DKNY's website. We will provide more details here as we get them from DKNY.
1/8/04 — Dumb Luck producer and all-around music guru Lincoln Schleifer is close to completing the re-mixes of The Brilliant Mistakes' first EP which includes five songs. We plan to release this in CD-single form and do lots of creative and interesting marketing tactics and giveaways to get this into the hands of our friends and fans. Stay tuned for more info.
1/2/04 — Look for postings here about details on our new and upcoming Fan Rep Program where we will be offering free guest listing, free CDs, and other fun stuff to those of you who help get the word out about The Brilliant Mistakes by selling CDs or bringing their friends to shows. Who knows, we may even come to your house and play. This will be grass roots at its purest form, so stay tuned.
12/23/03 — Brilliant Mistakes drummer Paul, known for his indecision in even the simplest of life's events, like what to order for breakfast at a diner in Central Maine, made the most important decision of all. Congrats to Paul and Pacita on their engagement!! (and sorry to all his lady fans out there).
12/4/03 — Due to some recent chatter about The Brilliant Mistakes on The Jayhawks online chat group, interest in the band has spiked considerably, especially overseas in such countries as Holland and Sweden. Our overseas sales are clipping along at a healthy pace now.
11/22/03 — The Brills did a live acoustic on-air performance on one of the NYC area's best radio stations, WFDU in Teaneck NJ, with one of their favorite DJ's, Jerry Treacy, whose show Crash on the Levee is a Saturday morning staple for those who can get the station on their dial. The show was highlighted by a rare acoustic performance of the Zombies cover "She's Not There."
10/22/03 — The band highlighted a rare week of three local NYC performances with a show at The Cutting Room as part of the CMJ Music Marathon, sharing the bill with alt-country greats The Volebeats.
10/15/03 —"The Girl You Left Behind" reached the top ten on XM Satellite Radio's Unsigned Channel this week.
9/23/03 — The Brills performed as part of The Homegrown Concert Series for WVIA in Pittston, PA for a live radio broadcast & PBS-TV airing. The video will air in Pennsylvania on public TV, most likely in the Summer or Fall of 2004. Stay tuned for details here as we get them.
9/21/03 — The Brills played in Burlington, VT at Club Metronome sharing a bill with one of their favorite bands, The Pernice Brothers.
9/6/03 — The band played to a packed house as part of a NEMO Showcase in Boston at the Lizard Lounge.
9/1/03 — To date, Dumb Luck has received airplay all across the country, from Maine to Utah to Alaska and many places in between. The album has also been played in such countries as Holland, Sweden, Italy, Germany and Japan.
8/10/03 — Another outdoor festival; this time not in our own backyard: the band played the Full Circle Summer Fair in Blue Hill, ME, sponsored by one our favorite radio stations, WERU, based in East Orland, Maine. It was a long drive, but completely worth it; there was a good crowd and we had more cute little kids getting down to our infectious pop beat.
7/11/03 —The Brilliant Mistakes were joined by guitarist/producer Cameron Greider for a show at Fletcher's in Baltimore. Greider has worked with one of our favorite singer/songwriters, Freedy Johnston. We like Cameron. He's different.
6/15/03 — The band performed during the "7th Heaven Festival" in Park Slope, Brooklyn, as part of an all-day summer concert. It was a gorgeous day, and lots of interested folks stopped and listened, children danced, and someone dressed up in a bear costume boogied to the music. It was a good day for the Brilliant Mistakes.
4/16/03 — Performed at The Village Underground; the highlight of the night was meeting and chatting with one of our all-time favorite songwriters Ron Sexsmith, who caught our show .
3/18/03 — Did a live on-air acoustic performance/interview at NYC's top listener-supported station WFUV with Darren DeVivo, one of our favorite DJs and most loyal supporters. It was a blast. WFUV has been playing "Stupid Love Song" from the new album Dumb Luck on heavy rotation now for a couple of months, so our thanks go out to everyone at the station, most notably Rita Houston, Darren DeVivo, Denis Elsas, Russ Borris, and all the other folks there.
2/28/03 — The Brilliant Mistakes shared a bill with power pop/punksters and band faves The Figgs at Southpaw, the best NYC club east of the Hudson River.
1/19/03 — Launched the new CD in Park City, Utah at Cisero's during the Sundance Film Festival.
1/7/03 — Held the CD Record Release party for the band's new album at Fez in NYC. There was a big turnout, and we had The Expensive Horns backing up the band to make it an all-around great evening. Singer/songwriter Mark Geary warmed up the crowd with his acoustic stylings.