If you like running and you like Indie Rock, download The Brilliant Mistakes, Okkervil River and The Avett Brothers in Indie Soup Runner's Americana Mix podcast
---
The Brilliant Mistakes Rock the Rockwood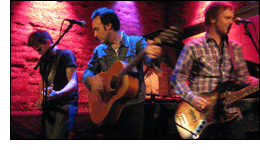 Friday night at the Rockwood the Brilliant Mistakes were a blast from the past in more ways than one. New York's best oldschool R&B revivalists at the turn of the century, they were ten years ahead of their time in looking back to the 60s for soul and groove. Yet this was more of a rock show: the songs, a mix of older and more recent material, were like something you'd hear about at powerpopcriminals. Or, one suspects, if somebody like Bob Lefsetz mentioned them, he'd bring a surprisingly enthusiastic horde out of the woodwork: songs as catchy as theirs, even in this ever-more-balkanized era, are what build a fan base.
Bassist Erik Philbrook – whose nimble, incisively melodic lines amounted to having an extra lead player in the band along with the acoustic and electric guitar – traded off on vocals with keyboardist Alan Walker, who shifted from soulful organ to reverberating Rhodes piano, as well as the house grand piano on a couple of numbers. They opened on a high note with the catchy, distantly Byrds-flavored The Day I Found My Hands, from their most recent album Distant Drumming, following with that cd's second track, the biting minor-key powerpop gem Monday Morning. A more recent track, possibly titled Carry the Weight of the World motored along on a catchy ascending melody, followed by a fiery version of The Girl You Left Behind and the Elvis Costello-inflected electric piano anthem Feed the Elephant (as in, feed the elephant in the room), both tracks from their 2003 album Dumb Luck.
The energy picked up with the vintage Stax/Volt groove of She's No Angel, echoed on an even more boisterous oldschool soul stomp (Seaside Moments, maybe? This band's song titles aren't always obvious from the lyrics). After a gorgeously country-tinged number sung by Walker, they went back in time for an unselfconsciously joyous romp through the new wave eighth notes of Split Enz' Six Months in a Leaky Boat. At the end, Walker hinted that he might do Tim Finn's meandering, plaintive piano outro, but he shut it down after a couple of bars. The era when big record labels signed bands this intelligent was over decades ago; still, it's hard to imagine that there isn't a cool indie film set in the 80s, in some stage of production right now, that would be a perfect fit for a soundtrack from these guys. The Brilliant Mistakes' next gig is at Rodeo Bar on Feb 8 at around 10 PM.—Lucid Culture
---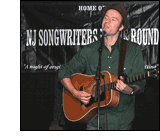 Tuesday's the new Saturday!
We're wasting no time in hitting the stage this year, so we expect you to saddle up to the bar at Brooklyn's Southpaw on Tuesday night, January 12th. We're thrilled to announce that Jason Trachtenburg of the gloriously creative Trachtenburg Family Slideshow Players has joined our bill. Jason will be performing with his new swing/jazz band The Pendulum Swings at 10pm. Accomplished songsmith Colin McGrath opens the night at 8pm. We hit the stage at 9pm. And check out this great article in this week's Brooklyn Paper on the Trachtenburg Family Slideshow Players.
---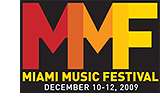 Tis the season…
To fly south. The Brilliant Mistakes are pleased to be performing two shows at the inaugural Miami Music Festival, being held December 10-12 at various venues all over Miami. If you live in Miami, have any friends there (or grandparents) tell them to come out and enjoy a little night music. We're playing Friday the 11th and Saturday the 12th. See Live Dates for details.
---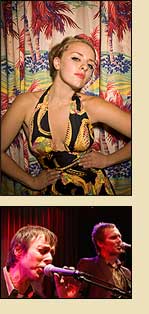 Do you love cold pints in a warm pub?
Fall is in full-force. And there's no better way to spend a chilly autumn evening than in a classic pub, drinking golden pints of frothy ale in good company and listening to some great music.
On Tuesday, November 24, we are sharing a bill with the lovely and talented Julia Haltigan and her band The Hooligans at the 11th Street Bar in the East Village. We've seen some of our favorite songwriters performing stripped-down sets at this classic English-style pub, such as Freedy Johnston and Mike Viola, and highly recommend it as a place to experience live music in a cool environment. Julia's music is bold and beautifully bluesy, so we're thrilled to share an evening with her. Come join us.
Maybe Steech will be there. We don't know him but he gave us this review on THE digital music service, LaLa, which we love:
"Imagine an old Jayhawks record, hooked up to a machine that refines it into an instrument of pure ecstasy and hope. I can name a dozen indie pop bands who want to have such a cohesive, consistent sound but fail. The Brilliant Mistakes are very good. I am glad I found it. Thanks, Lala. You saved my ass again."—Steech on LaLa
Sample music from The Brilliant Mistakes' three albums:


Greetings, everyone. We just received this wonderful article written about us in Vermont's Brattleboro Reformer. And we didn't even have to pay the music journalist Dave Madeloni any money either!
The recipe for Brilliant Mistakes: Dumb luck, smart songwriting
By DAVE MADELONI, NORTHAMPTON, Mass.
"We practiced the hard parts and studied the big charts / There were days when we thought we had it in the can / We'll never give up / Now we're leaving it up / to dumb luck"
These lines from the title track of The Brilliant Mistakes' 2003 release capture the dilemma faced by an interesting and intrepid indie band that very few people know. The New York City-based trio creates meticulously melodic pop records that critics love, (and compare to the likes of Squeeze, Wilco, Crowded House, Steely Dan, Ben Folds, The Kinks and Elvis Costello, to name a few), but not nearly enough people hear.
Gifted singer-songwriters Alan Walker and Erik Philbrook along with their trusty drummer Paul Mauceri surely deserve a dose of dumb luck.
Count me in as one of those adoring critics — "Dumb Luck" made my top 10 list six years ago. And I eagerly awaited the Brill's follow-up, which finally landed in my CD player late last year. My rudimentary math skills compute that with just 10 tracks on their third full-length studio effort "Distant Drumming," Walker and Philbrook cranked out on the average about one song each per year since "Dumb Luck." The five-year delay turned out to be a function of the complications of balancing intense day jobs, new homes, marriage and family obligations as well as the group's painstaking approach to crafting songs.
But oh, those songs. "Distant Drumming" contains catchy, and clever gems that were well worth the wait...
Click here to read the whole article
---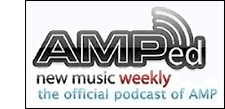 Happy Rocktober, Everyone!
We'd like to give a big, heartfelt and effusive "Thank You" to music podcaster Paul the Music Lover for selecting our song "Becoming" from our album Distant Drumming as the "best song he played all year." He submitted the song to the Association of Music Podcasting's (AMPed) New Music Weekly's podcast this week representing the best songs podcasters played all year.
For a link to that podcast, go here. For more on Paul the Music Lover, go here.
---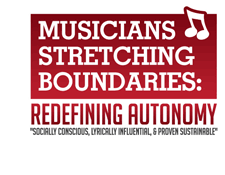 The Brilliant Mistakes to perform as part of Musicians Stretching Boundaries Series at Sullivan Hall
It finally appears that spring has sprung, and we're anxious to get out and make some noise. Beautiful noise, that is. We will do just that this month as part of a special series on May 26 called Musicians Stretching Boundaries being held at Sullivan Hall (great venue, great sound!) deep in the heart of Greenwich Village. A portion of proceeds from the door will benefit the following charitable organizations: FreedomShout.org, MusiciansOnCall.org and SCTNow.org — all good causes. We're bringing horns! Come on out, and don't forget to stop and smell the flowers.
---
Distant Drumming makes WFUV's Best of 2008: New Releases list
We are thrilled and honored that WFUV, one of the best damn radio stations on the planet, has included our new album, Distant Drumming, on its Best of 2008: New Releases list. Thanks to WFUV for your continued support of The Brilliant Mistakes!
---
10/23/08 — The Brilliant Mistakes join Bruce Springsteen, My Morning Jacket, Joss Stone, Robert Randolph and the Family Band and others in helping to fight hunger and poverty
Ok, so The Brilliant Mistakes aren't yet filling arenas around the world, but we do have something in common with The Boss. We have both donated songs to Serve3: The Hard Rock Benefit Album, as part of Hard Rock International's "Imagine There's No Hunger" Campaign to raise awareness and funding for World Hunger Year in its fight against hunger and poverty.
The Brilliant Mistakes have donated a previously unreleased remix of our song, "Becoming," which will be included in the digital version of the album available on iTunes. Yoko Ono has graciously donated her late husband John Lennon's song, "Give Peace A Chance." The album will also include rare, new or previously unreleased tracks from some great artists, including My Morning Jacket, Joss Stone, Avril Lavigne, Starsailor, Robert Randolph and the Family Band, The Charlatans, Ryan Shaw, Marc Broussard, The Chapin Sisters and more.
"I am glad that WHY is using John's lyrics to communicate the seriousness of this issue to the world," said Yoko Ono in a press release. "Let's all work together to make a world without hunger as soon as humanly possible. We owe this battle to our children. WAR IS OVER if you want it. In brotherhood and sisterhood."
Serve3: The Hard Rock Benefit Album will be available at Hard Rock locations around the world as well as at www.hardrock.com with digital downloads available at iTunes beginning November 4, 2008.
---
9/22/08 — To celebrate the release of Distant Drumming, the band will perform a special show at The Canal Room in New York City at 8:00pm on Tuesday, October 21!
---
9/22/08 — The Brilliant Mistakes to Release New Album "Distant Drumming" on October 7
The Brilliant Mistakes, the New York City based band lauded for "restlessy catchy hooks, a clever turn of phrase and frothy, piano-driven pop with heart, soul and smarts" (The Boston Globe) are ready to unveil Distant Drumming, their new album set for release on October 7, on the band's own label, Aunt Mimi's Records. The album was produced by bassist Lincoln Schleifer (Levon Helm, Buddy Miller) and recorded at Lincoln's Log Cabin in The Bronx, features guest musicians Mike Viola (The Candy Butchers, Walk Hard), Larry Campbell (Bob Dylan, Paul Simon) and Marc Shulman (Suzanne Vega) and was mastered by Fred Kevorkian (Ryan Adams, The White Stripes) in Hell's Kitchen in Manhattan.

Songwriter-bassist Erik Philbrook describes Distant Drumming as an album that ventures into new musical and lyrical territory. To that end the band sought to create a more organic album and delved deeper in the studio, experimenting with dynamics, arrangements, atmosphere, instrumentation and grooves to create music not only rich in meaning and emotion, but one that mixes blasts of majestic rock with meditative and moody acoustic pop and folk. The result is a ruthlessly thrilling album by a band that has long flown beneath the radar of the mainstream but are kindred spirits with such contemporary Americana envelope-pushers as Wilco, My Morning Jacket and Spoon.

Distant Drumming benefits from the evolution of the band's two songwriters Alan Walker and Erik Philbrook into separate but equally provocative lyricists. Buoyed by the vintage sounds of 60's and 70's inspired musical flairs jubilant Byrds-style country rock guitar, rollicking upright piano, bursts of sizzling Hammond B3 organ, layers of lush, three-part harmony are sly and subversive themes that reveal themselves gradually with repeated listening.

After receiving acclaim for 2003's Dumb Luck, the band took some time off to adjust to inevitable changes in their lives: new homes, marriages and children. Says Walker, "We've always marched to the beat of our own drum, recording and performing our own brand of music on our own schedule and on our own terms. We really do make music for ourselves. It just so happens a lot of other people like our music too. And we've been blessed by those who have discovered us in clubs, on the radio or online and have been excited with what they've found."
Click here for more news from The Brills...